Last week I had the pleasure of seeing an exhibition called "Georgia O'Keeffe: Living Modern" at Reynolda House Museum in Winston-Salem, North Carolina. The exhibition explores how O'Keeffe's modernist aesthetic is reflected in her paintings, her clothing and her homes. There was a lot to see, so I'm reporting this in two parts.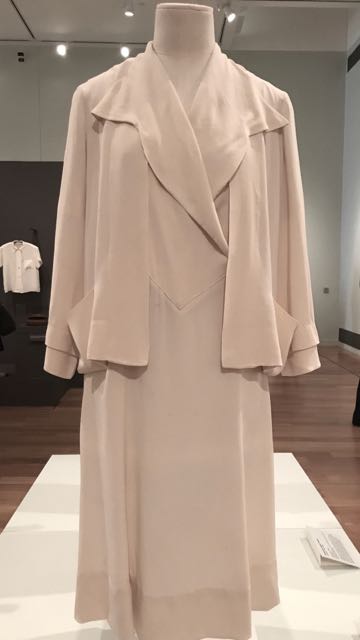 As a young woman in the early 1900's, Georgia O'Keeffe sewed many of her clothes, often dressing in black and white. Early dresses in cream-colored silk are fashionable for the time and constructed with tiny hand stitching. Three white blouses are shaped with tiny pin tucks and unusual collars. Throughout the exhibition, the clothing is displayed near paintings that echo the same shapes and simple elegance.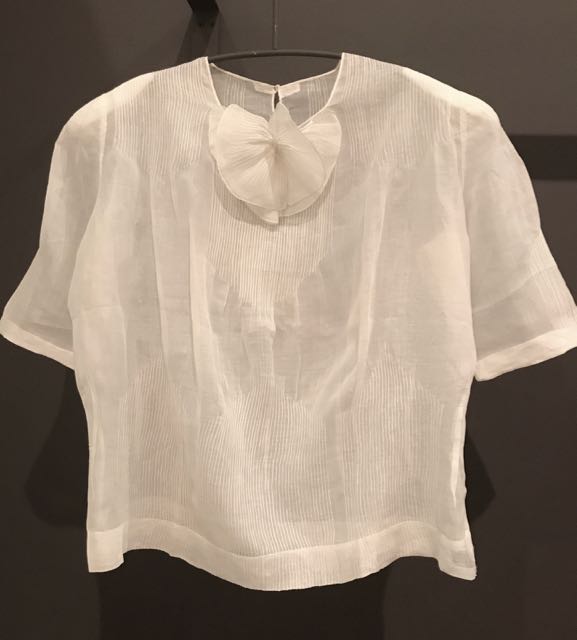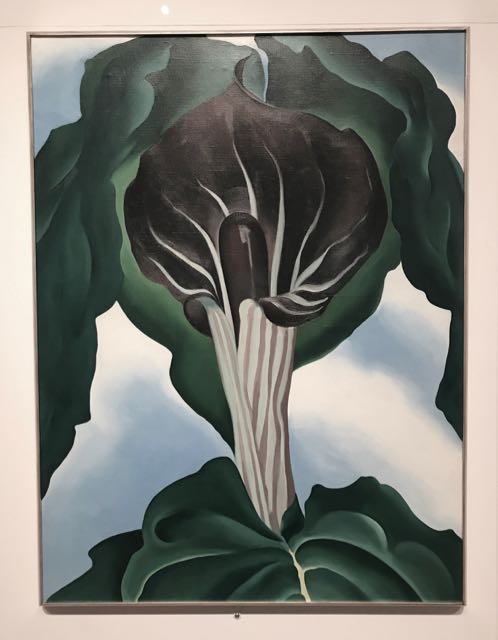 After O'Keeffe met and married Alfred Stieglitz, he taught her to pose for photographs, and together they carefully crafted her public persona through his black and white photos and her simple clothing. Through the years, she wore beautifully tailored, simple wrap dresses and black suits. She sewed or commissioned many of the pieces, often making slight changes to a favorite silhouette. She kept up with fashion trends and bought pieces from designers in New York when they fit with her style. The exhibit included designs from Finnish company Marimekko, Zoë de Salle, and Claire McCardell.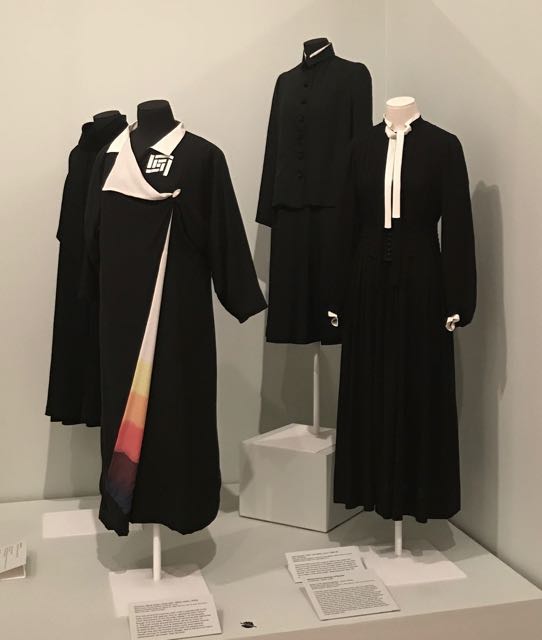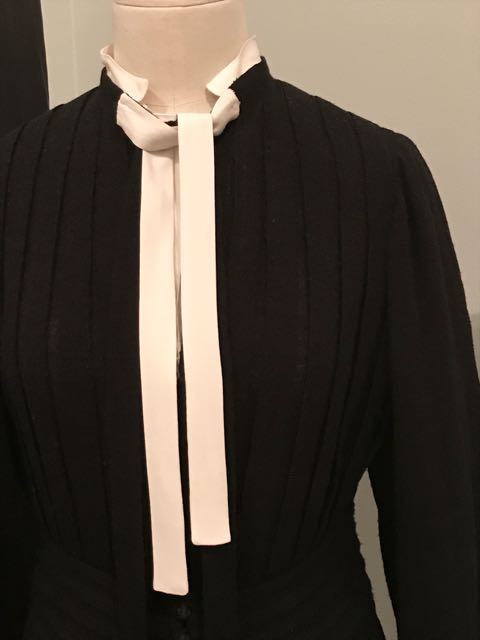 Three black suits and a cape from the 30's and 40's have details of pleats and white collars and cuffs. She would have worn these outfits for meetings and openings in the city. The design lines relate to the paintings of New York that she was doing around the same time.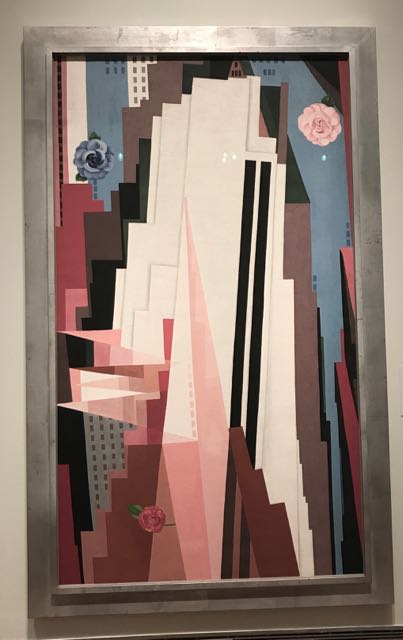 Next week, part 2… New Mexico
If you want to see this fabulous show before it closes on November 19, 2017, click this link for more information.