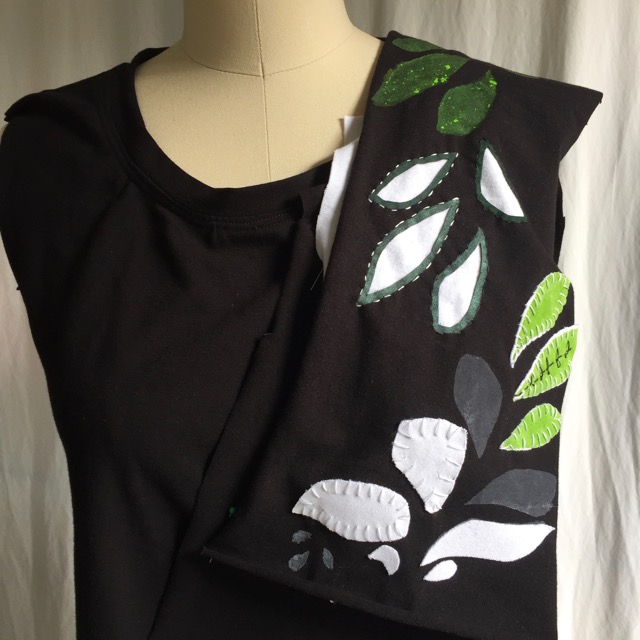 Last week I showed you my studio set up for sewing. I'm making a black cotton knit top using Vogue pattern #V9254 by Marcy Tilton. Now that I've adjusted the fit, I wanted to add some embellishments before sewing the center front seam and sleeves. I made samples of several appliqué techniques and a stencil from Alabama Chanin.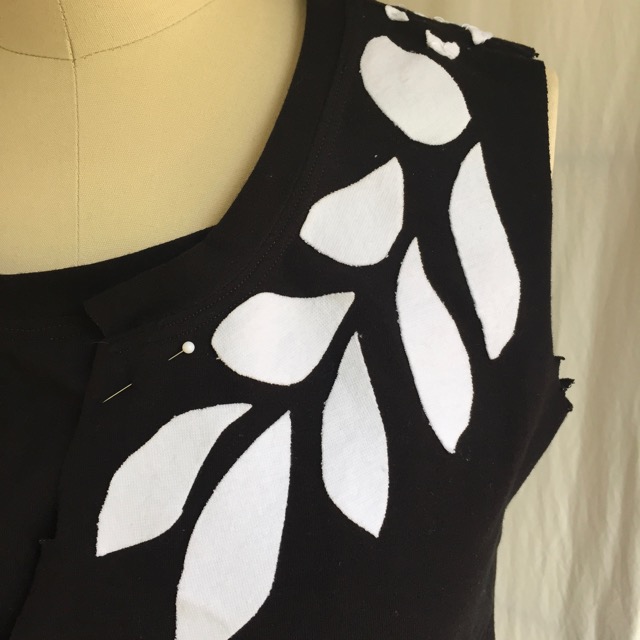 I decided to go with the simple white-on-white appliqué and rearranged the stencil pieces a little to fit over the left shoulder. I used a fusible web (Steam-a-seam2) to secure the pieces temporarily while I stitch so I don't have to work around pins.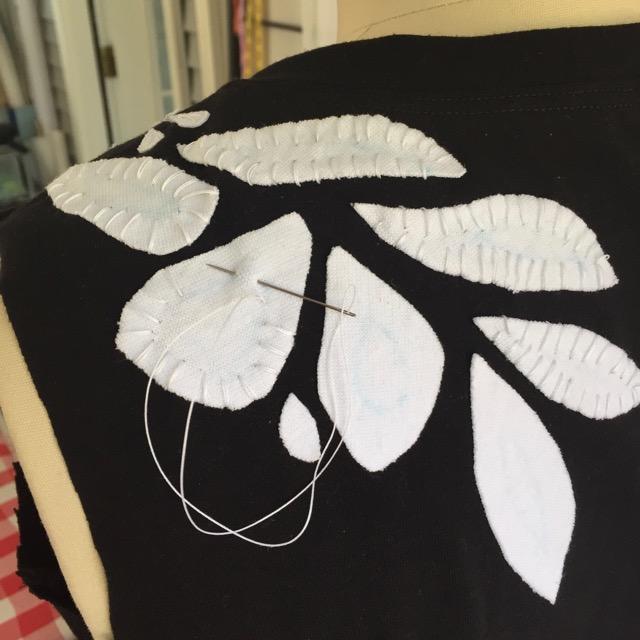 I'm stitching around the appliqué pieces with a basic parallel whipstitch.
In the process of starting to sew again, I've found some resources for patterns and fabrics. Here are links to a few things I'm investigating. Are you familiar with any of these? Do you have suggestions for other places I should look?
Patterns:
Vogue, Butterick, and McCalls Patterns are expensive these days, but you can find them on sale for $4.99 occasionally. Look for Sandra Bettina, Marcy Tilton, and Katherine Tilton.
Fabrics:
Mood Fabrics in New York City as seen on Project Runway. All kinds of basic and unusual fabrics, designer leftovers, new arrivals every day.
Marcy Tilton Fabrics Beautiful selection of cottons, linens, and knits that work with her patterns.
Inspiration:
Alabama Chanin Collection of cotton knit garments hand stitched (!) in Alabama. They also sell 100% organic cotton knit fabric, books, stencils, and patterns for DIY.
Read the story of Alabama Chanin here.