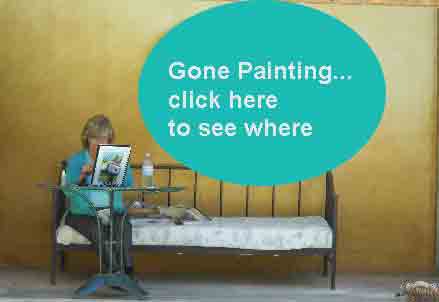 This week I'm excited to be participating in Eric Rhoads' Publisher's Invitational Paint Out – Paint the Adirondacks.  We're exploring the beautiful mountains and lakes of upstate New York that inspired the Hudson River School of landscape painters.
It will be a treat to see a new area and spend the week with a group of 100 plein air painters.
If you would like to know more about the event, visit the event's Facebook page for updates throughout the week.
Because of travel, I may not be able to post or email next Tuesday, but I will have new paintings to show the following week.